What the Federal Moratorium on Evictions Means for Tenants in 2021
April 21, 2021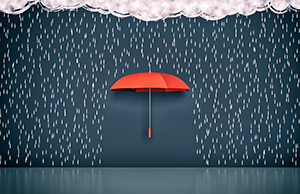 For many tenants, 2020 was a year of stress and uncertainty, and 2021 is shaping up to be little better. Economic and emotional hardships like lockdown-related job loss, school closure, and sickness have made it feel like you have nowhere to go.
For over a year, disease control professionals advised state governors and federal regulators that, under these circumstances, Tenants were not supposed to "go" anywhere. So various state and federal moratoriums halting eviction proceedings for failures to pay rent rolled across the nation. Here in Massachusetts, Governor Baker's moratorium began on April 20, 2020, and was extended until October 16, 2020. And the Center for Disease Control and Prevention ("CDC") issued a Federal moratorium on evictions beginning September 4, 2020, that remains in effect today, scheduled to end on June 30, 2021.
Massachusetts landlords must go through the courts to obtain an eviction. Especially now, lock-outs and "self-help" evictions are unlawful. So what does this process look like, and what protections do Tenants have today?
Here are a few things you should know:
The first step in the eviction process is for a Landlord is to send a "Notice of Termination" or "Notice to Quit" to the Tenant. This notice needs to indicate why the Tenancy is being terminated. Reasons may include failure to pay rent, breach of contract, or endangering other tenants. For "Tenants at will" there doesn't need to be a specific reason, but the Landlord has to provide 30 days written notice before beginning an eviction proceeding against a tenant at will. If there's a written contract, what constitutes a breach has to be based on the contact. If the termination is based on a failure to pay rent, the Tenant must receive at least 14 days' notice, and be offered the opportunity to pay the rent to prevent eviction.

Landlords must place Notices to Quit in a conspicuous area where the tenant frequents, or hand it to the Tenant directly. The Court will deem service invalid if there is evidence that the notice was not actually received for some reason (such as Landlord mailing it to Tenant's address but the letter never reaching the Tenant).

During the COVID-19 emergency, Massachusetts Landlords that issue a notice to quit for non-payment of rent to a residential tenant must also complete an affidavit attesting to certain facts. This requirement comes from 400 CMR 6.00, through Chapter 257 of the Acts of 2020. As a Tenant, please be aware that a Landlord can start the process of evicting you now, even if they can't remove you from the premises.

If you're a Tenant who has just received a Notice to Quit, you don't have to leave your unit immediately. You are entitled to a legal proceeding where you can bring defenses against the eviction, and can only be forced to leave after a Court Order.

Many Tenants are protected, even now, by the Federal Center for Disease Control and Prevention Order. Protected persons include individuals:
(a) with a net household income under $99,000 ($198,000 for couples);
(b) who are unable to pay rent due to a substantial loss in income or extraordinary medical expenses;
(c) are likely to become homeless if evicted;
(d) have sought or tried to obtain local rental assistance; and
(e) who are making best efforts to pay as much rent as possible
If you meet these requirements, you must fill out an eviction protection declaration and give it to your Landlord. Here is a link. The CDC Order does not eliminate your obligation to pay rent or late fees, but it keeps a roof over your head.
Stay safe!
Adrian LeCesne, Esq.
Tyler Hicks, Esq.